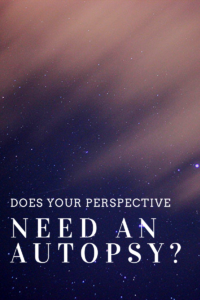 I spent the last couple days in a small courtroom in a quant little town in Maryland attending the second trial of a woman accused of shaking 9-month-old Trevor Ulrich to death in 2009. If you're new to my blog or to my history, you might wonder what brought me there. If you're not, you know exactly why I was there. Or maybe you're wondering why this woman is on trial in 2017 for the death of Trevor in 2009. The reason? This is her second trial. She was convicted in 2010 but received a new trial in 2014 when the appellate court ruled that her defense attorney hadn't adequately defended her. And so, nearly eight years after this sweet baby's death, his parents and family are listening to testimony that no parent should ever hear: the manner in which he died, the final moments of his life, and a defense team looking to poke holes in all of it.
Trevor and my son Noah share a birthday: November 29, 2008. They share something else, which will forever bind me to this family. They were both shaken. Yet Noah, miraculously, survived. When Noah survived, my faith journey began, a life dedicated to this God who shows great love and mercy. But I'm human. As I bawled in a hotel room Wednesday recalling the autopsy images of Trevor that I hadn't expected to experience that day, I was gripped with the questions so many of us have. Why? Why did my son survive? Why was Trevor taken? Why were either of our children placed in the hands of women who appeared so loving and with great referrals, but who would, in a moment, shatter dozens of lives?
His thoughts are higher than my thoughts and His ways are higher than my ways. That is all I can cling to. That and a knowledge so firmly planted in my heart that He is a God that saves and a God full of mercy. It took my faith a long time to get to this point, and it hasn't been without question. If you can't question your faith and in turn defend it, how strong is its foundation? It's still hard on this side of heaven to understand any of it. It's devastating to watch my friends suffer as they bear witness to testimony that no parent should ever have to hear – twice.
This morning, after not seeing my children for two days – after our own history accosted me and brought me back into the darkness – I got to leave it behind and come home. My Noah, who's future eight years ago was a question mark, gave me a giant hug and told me over and over how much he missed me. He put on his jacket, his tall purple boots, and bounced out the door to school. I am in awe of that. His thoughts are higher than my thoughts; His ways are higher than my ways.
My prayer today is that I can hold onto this perspective. That I can keep the wound fresh enough to keep my patience when my children push me to the brink of sanity. That no matter how bad a day I've had, no matter what has broken all around me, I remember this: Unless I'm looking at autopsy photos of my child, it's a good day. No, it's a great day.
As the heavens are higher than the earth,
    so are my ways higher than your ways
    and my thoughts than your thoughts.
Isaiah 55:9
Have you subscribed to receive new blog posts straight to your email? Don't forget to SUBSCRIBE HERE.