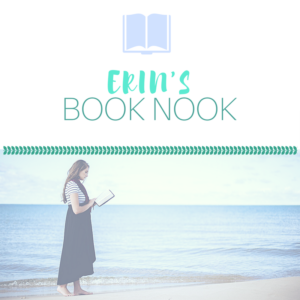 A week and a half ago I was slogging through the day, overwhelmed by my tendency to take on too much, anxious about my book proposal in circulation, and with a heart too raw for my own liking. (You can read a little more about that in last week's blog, Are We Still Seeking Popularity.) It may or may not have been a cry for breakfast kind of day. I was washing dishes that afternoon when my hubby delivered a box addressed to me. Oh man, do I love getting surprises in the mail!
You'll hear me talk about God's perfect timing quite a bit. Because even though I hate waiting more than I hate pumping gas or wasting time on bathroom breaks, I know God's orchestration over my life is perfection. I'm impatient and imperfect. Thank God my God isn't like me. When I opened the box I saw a lovely book by Bobbie Houston called Stay the Path.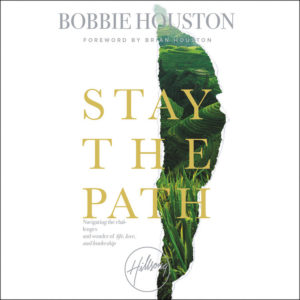 I'd actually requested it a week before. Did you know bloggers can review books and get them for free? So all you need to do is bare your soul to anyone willing to read about it, and you can get books for free. Fair trade? But in all seriousness, this book arrived on the perfect day. I could not have needed it more. I devoured it, curled up on my couch, in two days.
Even if you think you don't know who Bobbie Houston is, you do. Trust me. She and her husband Brian Houston are the founders of Hillsong Church. All those songs you're obsessed with – like Oceans (Ya'll, I cry every. single. time), Empty Vessels and Cornerstone – came from United, Hillsong's worship band. Their church has changed the way people worship around the world, they've changed the way the gospel has been preached, and to be quite honest, I think they have revived an entire young generation. So if anyone could teach us about staying the path of our calling, it would be Bobbie Houston, right?
In addition to sharing her hard-earned insight into staying grounded and true to your calling in ministry, Bobbie reveals the struggles Hillsong has endured on its journey, and she really hones in on the spiritual battle we each fight when we are boots on the ground for God.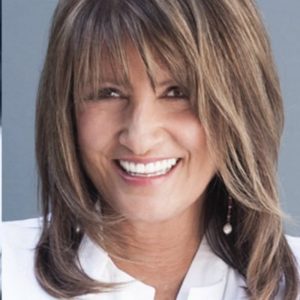 There was a German propaganda poster during WWII that said something like, "Are you bright enough to be a target?" Mike and I believe that those working hardest to advance God's kingdom are the brightest, and therefore we live daily with a neon target on our back. It's hard to imagine anyone brighter than the Houstons and Hillsong church. As a result, they've endured attack after attack, but they've stayed beautifully grounded in God's word throughout. She reminds us in Stay the Path that "if Satan seeks to kill and destroy Jesus, he will definitely go after and seek to hurt His bride, the church" (46).
Stay the Path releases next week, April 4th so advance order it now on Amazon.
What I Loved About Stay the Path
Here are a few takeaways that really spoke to me and my heart as I read, and they'll give you a taste of what you're in for with this inspiring book:
Discipline yourself to desire and look for the supernatural within the natural. Amid the dreams and aspirations for yourself and your family, amid study and inquiry, work and play, career and calling, amid falling in love and the inherent desire for babies and children, amid gardens and houses and new-season wardrobes (hello), amid success and the attainment of all things related to being secure as a human being – never forget that you have access to a realm that is connected to the eternal and which is your personal power source of all the above (52).

You have the capacity (in Christ) to hear God's heart for your life and calling. You have the capacity (in Christ) to dream dreams and see visions…in a way that "lights the path" not only for you own footsteps, but for those you are called to influence along the way (60).

If you never step out or if you suddenly hesitate for fear of what lies ahead, you negate the journey's ability to teach you the many-layered revelations that God has assigned you to learn. And by way of definition, revelation is simply 'revealed truth' (104).

You are not alone in what you do. Heaven's endless supply waits for you. I encourage you to also wait and receive (120).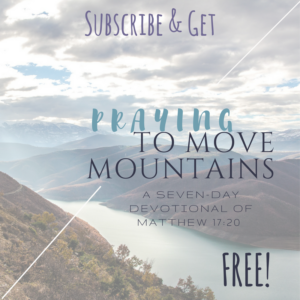 Have you subscribed to receive new blog posts and my YouTube Shares straight to your email? Don't forget to SUBSCRIBE HERE. You'll receive my 7-Day Devotional, Praying to Move Mountains, FREE!