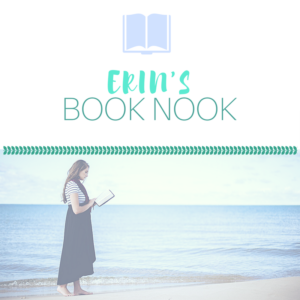 My favorite summer sport has already been reading poolside. Sometimes when I'm feeling especially sporty, I'll toss in a quick dip into the cool blue water, but typically I stay tethered to a towel-covered lounge chair. My cardio is page turning. And with these books, I couldn't turn the pages quick enough. If you're following me on Facebook or on Instagram, you know I read a lot. And a good book does more than make me happy. A good book turns me into a literary evangelist. Sharing the good news like a great shoe sale at DSW. Women need to know these things!
Since there's only eight weeks until Labor Day, that sad sign that summer is officially over, here are eight of the best can't-put-'em-down books I've read this year – plus a special BONUS!
The Antelope in the Living Room by Melanie Shankle
Because this is a memoir about marriage, I picked up this book when my hubby and I were in the midst of an argument. Truth-be-told, I was looking for someone to dish a little marital dirt. While this isn't a book of marital dirt slinging, I couldn't put it down. I devoured it in twenty-four hours. If you went to high school in the mid to late nineties, you'll love the pop culture references, and you'll laugh out loud so many times you'll want to read this in a judgment-free zone. Or, actually, maybe you'll want to save this for when you have an argument with your hubby. You'll be all, Hubby? What hubby? I have this book in my life.
Wild in the Hollow by Amber C. Haines
If you love beautiful language and poetry, you'll love this book. That being said, I don't actually like poetry (gasp!), but I couldn't put this book down. Haines has a way of peering in to those dark places of our hearts, and she makes us feel like we're seen and felt. She brings faith into those dark places, showing us how God loves us in spite of our brokenness. Throughout so much of this book, I said Yes, me too! Yes, I have been there. If you've fallen into sin (even the big ones), if you've made mistakes that have haunted you, if you've found yourself lost and isolated in the church, or if you've loved with abandon as a wife and a mother, this is the book for you.
All the Pretty Things by Edie Wadsworth
This memoir is written with such a unique and refreshing voice that you'll be transported into her rural, rustic and raw childhood immediately – and you won't be able to put it down until you know everything is all right in her life. It's a book about discovering God's faithfulness while searching for a father who provides. It's a reminder that life can be brutally difficult and heartbreaking, but God can and will redeem even the worst of it when we turn to Him. You'll have a hard time putting this book down, and you'll thank me for recommending it.
Wherever the River Runs by Kelly Minter
Do you sometimes feel like your life is small and you're not stepping out in faith the way God wants you to? Kelly Minter went through that too. Until she discovered the people on the Amazon river. This book really gives the reader an opportunity to see what ministry can look like and feel like and how it can impact our daily life. And she's witty too! You can't help but be impacted by this book, and you'll be thinking about it for days and maybe weeks after you've finished reading.
When Kayla Aimee's baby is born premature, she's tossed into a struggle that will force her to redefine her faith, her marriage, and herself. Sounds hard to read, right? Sometimes, yes, but Aimee has a gift for humor that makes the reading more bearable – and not just bearable, wonderful. As a mother who's had a child in the hospital and endured a fair share of heartache, I connected with Aimee's story. As a writer who loves a beautifully crafted sentence, I was satiated, and as a gal who loves to laugh – boom! – I chuckled out loud often.
Hope Heals by Katherine and Jay Wolf
When Katherine Wolf, a young new mom, suffered a massive stroke, she and her husband were thrust into an unexpected world. In fact, she wasn't expected to survive. Despite this medical challenge, their marriage is strengthened and their hope is steadfast. Essentially, I believe this is a book about marriage and the lengths we should be willing to go for our spouse. And after reading this, you won't complain about your hubby's socks on the bedroom floor – for a solid day or more. In all seriousness, anyone who has had a loss in their life or who has endured a tragedy will find hope in this book.
Blue like Jazz by Donald Miller
Don't worry, this book has nothing to do with the title, which is a good thing if you're not into jazz. In this New York Times Best Seller, Miller takes a look at the substance of his faith over the course of his twenties. He's entertaining, clever, funny, and brilliant. You'll find yourself wishing you could take the time to see the world the way he does. And you'll emerge stronger in your faith after having examined the questions that Miller delves into. Even if you don't have questions about your faith, you'll love this book.
If you have a short attention span, this would be a great book for you! It's a collection of short essays that center around the theme of love in action. Goff does an incredible job at showing us how God's word has become a part of his life, and how loving is an action. All at once funny, clever and inspiring, this book is an easy read. And a perfect book for when your kids keep interrupting you at the pool because they want you to swim with them!
AND INTRODUCING…
Remarkable Faith by Shauna Letellier
Sometimes learning about scripture can feel a little stuffy, right? Sometimes you can feel like a book about God's word is shaming you a bit. Because our shortcomings are epic. MC Hammer pants, what-were-you-thinking?-epic. Right? That's why I love this book. Shauna digs right into the imperfect and that's where she finds the light and hope for us. With fictional short stories delving further into these Biblical characters, she reveals how faith is most remarkable when contrasted with the extremity of our flaws.
COMMENT BELOW AND SHARE WITH US WHAT YOUR FAVORITE BOOKS HAVE BEEN! 
Do you feel drained? In promises gone missing? In hurt deep? I've been there. When you subscribe to my blog posts, you'll receive my 7-Day Devotional, Praying to Move Mountains, FREE. I've walked the journey of pain, and this devotional was birthed from it. Don't worry, at the most you get one email from me a week and I don't sell or advertise my subscriber list. GET THE DEVOTIONAL
Get the 7-Day Devotional, Praying to Move Mountains, FREE.
Encourage a Friend